1- Visit IRS.gov
2- Enter required information according to the image below: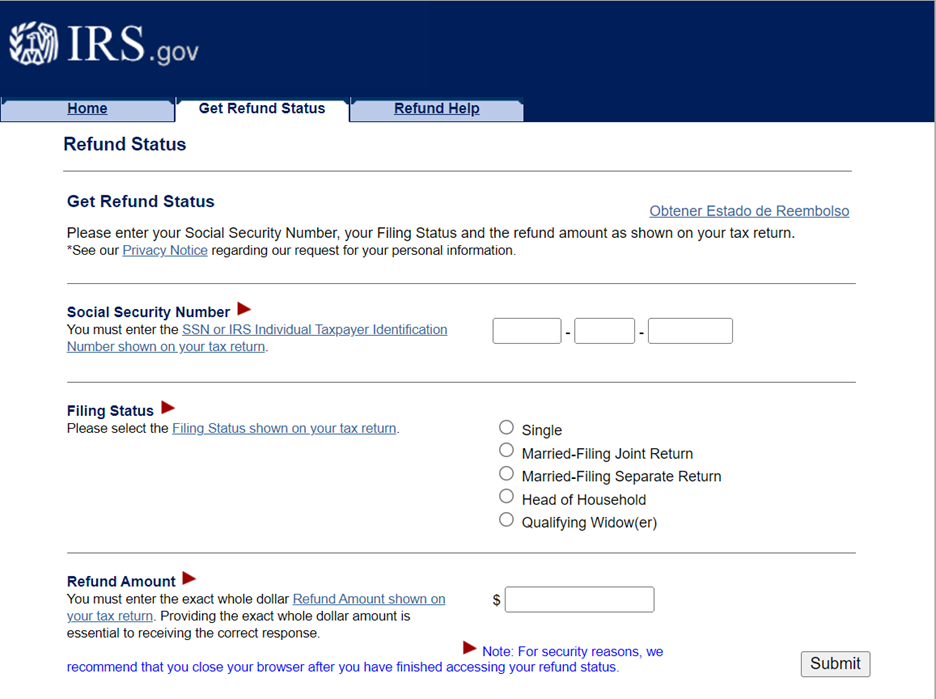 Primary tax payer's Social Security number
Marital Status as stated in filing form
Total refund received
3- Press submit and it'll provide a status update.
Note: If it appears as processing, they are still validating the form. If it is processed, it means that it already has a refund date. If it is rejected, you should contact the IRS for further instructions.